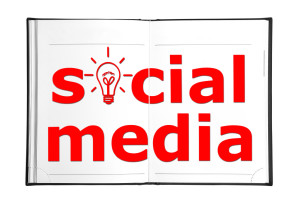 Social Media Guidelines for Small Businesses, Authors, and Professionals will help you establish a platform to effectively manage and maintain your social media activities while honoring best practices and ability to measure your results.  My blog posts are geared to helping professional know how to set up social media channels and integrate them with tools for effective social media  management, day to day engagement, measuring and monitoring your communities.
Before setting up a social media program for your business or department, it is important to clarify your goals and objectives for utilizing each social media channel and to determine whether you have the bandwidth to manage them.  Once you have that set, your next step would then think about how you want to brand your business (or department) that captures the essence of your message, then spend the time developing optimized profiles and integrating it with tools that will help you have an overall view of your platforms, able to curate and publish or schedule content, monitor your communities and listening streams, and to be able to measure your results.
When you create your social media profiles consider and include:
Twitter branded pages and banner (behind your headshot)
Create Twitter lists
Submission of Twitter profiles into Twitter directories so you can find your target audience and follow them
Curate and Automate Fresh content into Twitter (you can use Hootsuite RSS Feed or Dlvr.it)
Facebook Timeline banner and Tabs
LinkedIn Company Page  set up, integrate with your LinkedIn profile, Add a Linkedin Co. Banner
Pinterest Profile set up and integrate with Facebook Page
YouTube channel, optimize profile, design banner and upload it, select featured video
Hootsuite set up

Create Tabs and Streams for Twitter, Twitter Lists, Facebook, Facebook Pages and Groups, LinkedIn, Linkedin Co. Page, G+ Biz Page
Create a Content Tab and create streams for Trendspottr, Stumbleupon, Reddit, Scoop.it for fresh content
Create a Video tab and create streams for  YouTube, Vimeo
Create a Photo tab and create streams for Instagram and Flickr
Create a Blog Tab, Integrate your self hosted WordPress blog(s) or Tumblr

Develop a content marketing calendar

This will help you plan and schedule fresh content into Facebook Page, LinkedIn company page and G+ business page
This will help you come up with blog topics relevant to your calendar, with a call to action

Leverage other tools for content curation

Everpost.co integrates with Twitter, Facebook; Upgraded version includes Facebook Page, Linkedin profile or Linkedin Company Page
ContentGems.com integrates with WordPress so you can use content as fodder for blogging hyperlinking to the original content
Quora – subscribe to topics and use questions and write your answers as a blog post – Quora integrate with WordPress so you can post your answers as a blog post.

WordPress

Make sure your Website has social sharing button and Follow Me icons.
You can install the plug-in " Addthis.com" to add both social sharing and follow me to your website
Install SEOforWordpress by Yoast and learn how to optimize your blog posts for the search engines
There are a number of useful plug-ins to make your site run smoothly so speak to a WordPress specialist and get guidance
Have a way to capture your visitors by offering a free ebook or tips in exchange for their name and email addresses

Mailchimp is easy to setup and use to give the people in your list soft touches
These are just some of the strategies and tactics to get started.  I haven't touched on day to day engagement, short term campaigns, and other strategies to help enhance your online presence, grow your network, and get more business.  There are best practices for each channel, and social media is not a quick fix or get-rich-quick scheme either.  Social Media is a communication platform and an extension of your business that helps you connect with your audience 24/7 and  across time zones and borders; it is important to be strategic, human and approachable, offer value and earn trust.
My methodology is based on the PCP method (Persistency, Consistency, Patience).  It takes time to build up traction,but if you are persistent and consistent with helpful content and answering questions; as with anything good in life, it takes TIME to establish relationships, however you will notice a difference in the way your community responds to you in 3-6 months.
Interested in a strategy or training session?
Join me on SKYPE:                             AnaLucia410
Leave a Message on Google Voice: 650.918.6077
Have a great day and Thanks for reading and sharing this post!
"The challenge of leadership is to be strong, but not rude; be kind, but not weak; be bold, but not bully; be thoughtful, but not lazy; be humble, but not timid; be proud, but not arrogant; have humor, but without folly." – Jim Rohn