Welcome To Ana Lucia Novak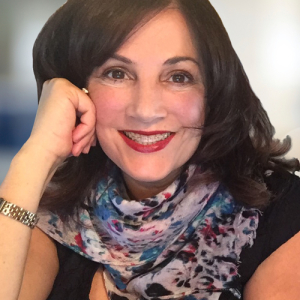 Ana Lucia Novak is the brains behind SocialAna, one of the leading providers of social media strategy, consultation and training on the web. Ana's deep understanding of all things social media, coupled with her passion for helping small businesses and professionals achieve measurable results has seen her become one of the most sought-after online gurus for all things relating to social networking.
Working with small businesses and individuals in the worlds of HR, sales, recruitment, business development and many others, Ana has helped countless clients to achieve their social media goals – and by extension, their business goals too. Ana also works with business coaches, authors and speakers, helping them to build their online profiles and achieve measurable results.
A word from Ana
My passion for all things social media runs deep – I feel this is what sets me apart from many other consultants. I understand that social media is a means to an end; a way of helping my clients to achieve results in their business endeavours. Whether I'm consulting with a client in person or carrying out training using Skype or StartAMeeting, my enthusiasm and expertise in this realm always comes to the fore!
I've been fortunate enough to work alongside many of the movers and shakers and Silicon Valley, including Oracle®, SAP®, Palm®, Adobe®, Excite@Home® and Electronic Arts®. These roles have given me invaluable experience in the worlds of business development, sales, marketing, HR and operations – and during my time in these high-tech companies, I was the 'go-to' technical person for all things social media! I was able to effectively implement a multitude of social media marketing strategies to help these big brand names cement their presence on Facebook, Twitter, Pinterest, Google+, LinkedIn and all of the other top networks.
Now, I spend most of my time consulting, training and advising clients regarding best practices, trends, platforms and tools as they relate to their online marketing and social media strategies. From day-to-day project management, program development and result monitoring, I'm on hand to assist at every step of the way, helping businesses to achieve whatever targets they have specified.
Professional Social Media Services!
I provides several social media services and programs:
Do It For You
Do It As You
Do It With You
Social Media strategy and implementation services
WordPress and Blogging best practices
Consulting to expand their brand presence and increase customer connections through social media, blogging, and various internet marketing platforms.