Structure and systems: the antidote to social media overwhelm.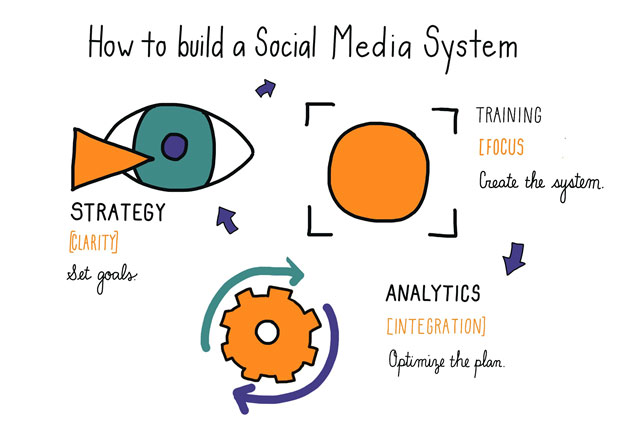 Potential clients often approach me with questions:
Should I be on Snapchat or Instagram?
What do you think about Facebook Live?
Do I have to blog?
I answer with a question of my own: What's your strategy?
I help you transform your social media efforts into a powerful marketing system.
Together we'll pinpoint who your audience is, what messages will resonate with them, and where to reach them.