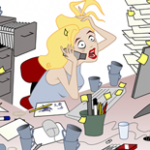 Work with Ana Lucia
Learn to Get Social Online Today! I understand how you feel - everyone is online tweeting, facebooking, networking on Linkedin, and then there are other channels like Pinterest, Instagram, and Google …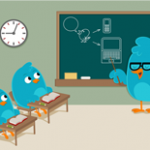 Social Media Consulting & Training
Social Media Coaching, Training and Consulting with an experienced marketer will save you time, money and frustration. Most people feel overwhelmed at the thought of using social media.
PINTEREST FOR BUSINESS: HOW TO USE PINTEREST TO MARKET YOUR BUSINESS
Simplify the Social Media Process:  Frameworks,Methodology,Platforms & Tools: Covers SEO, Reach, Monitoring, Measurement.  You'll receive my  Pinterest Marketing Guide & Workbook as my free gift (a $125 savings) to you!  Name: Email: Your email is safe with me! No selling or spamming allowed here!…
Read More
Clarity. Focus. Integration.
Our #1 priority is you, the user. We believe in our services and hold ourselves to the highest standards. We truly care about your business as much as you do. You can count on us.
Benefits for Working with Ana Lucia:
Learn how to implement social media across all channels

Ability to focus on your over-all business goals

Learn what to measure online weekly, monthly, quarterly

Social Media dashboards: Crowdbooster, SproutSocial, MarketMeSuite

Discover channels that will give you fodder for blog posts, video or podcast

Discover Tweetchats to participate and develop new relationships

Stay on top of new trends, best practices, tools
Time Management: plan, prepare, and schedule your content in advance

Get Real Time Analytics on Twitter, Facebook, Pinterest

Learn how to read Google Analytics

Who to reach out to online, see how your community are responding to your content

Ability to monitor people, trends, events, tweetchats,keywords

Develop strategy and implementation plan based on over-all goals

WordPress Website Setup and Social Media Integration
Social Media Strategy, Setup and Implementation

Social Media Management and Monitoring

Social Media Branded Pages

Twitter Tools, Facebook Apps and Tools

Pinterest and Pinterest Tools
User Reviews: We Love our Users, And They Love Us.
We are fully dedicated to user base. Check out what our users are saying about us!
"I have known Ana online for quite some time. I've always been impressed with her access to cutting edge online treatments, her expertise at tying social media to business strategy, and her willingness to share information with others.
I hired Ana to help my brand consulting firm, LIDA360, take advantage of new technology for online positioning. Immediately, I recognized that Ana has a unique grasp of the art of managing and monitoring social media and brings technical training and insight into recommending the proper platform and tools to integrate social media into a marketing program.
Ana created online efficiencies for LIDA360, by leveraging our existing presence to generate more substantial relationships, visibility and reach for our message.
I recommend Ana to any firm that is looking to do social media the smart way — using strategy and business objectives to drive online engagement, presence and ultimately RESULTS!"
LIDA CITROEN
PERSONAL BRANDING EXPERT FOR EXECUTIVES, VETERANS | SPEAKER | REPUTATION MANAGEMENT EXPERT | AUTHOR | PERSONAL BRANDING
"Ana Lucia Novak is a breath of fresh air! She has 'out-of-the-box' ideas on social media from implementation to results. She works tiredlessly towards getting information out there through multiple channels where the target audience lives. Ana has a thorough grasp of social media strategy, marketing and awareness to make it all come together – both in visibility and conversion rates!"

Top qualities: Good Value, High Integrity, Creative
"Ana Lucia is a genius in Social Media for the Business Owner, she is extremely knowledgeable, and provides a scope of service that is parallel to none. Ana makes sure she understands your business, and chooses the best formats to promote your brand through social media. She is also very thorough in her training, creating a power point and a video that you can use as often as needed. As someone fairly new to social media, she has left me a happy confident user!"

Top qualities: Great Results, Personable, Creative
"Ana is gold mine of social media marketing and networking knowledge. She provided more knowledge over the course of hours, than we could have possibly found time to research in 6-9 months (saving VideoIntros Plus tens of thousands of dollars in productivity and dramatically enhancing our ability to service our clients). If you're looking to educate yourself on the latest social media, marketing or networking trends and or strategies, or simply want to hire some one to do it for you, I would highly recommend Ana Lucia Novak!"

Top qualities: Personable, Expert, High Integrity
"Ana is a wealth of social media and networking information! Her insights, knowledge base, and interpersonal skills make her an ideal marketing partner. Ana not only helps you understand the social media puzzle, she also outlines and designs a system that can be implemented immediately. From Facebook, Twitter, YouTube and more, Ana shows you how to utilize social media tools to create an influential and effective online presence. If you're looking for creative ideas as well as practical solutions to help you take your business to the next level, I highly recommend Ana. She is resourceful, professional, enthusiastic and she gets the job done"

Top qualities: Great Results, Personable, Expert
"Ana Lucia has extensive knowledge of the Internet Marketing world. She is an outstanding professional that strives to give every client the individual attention they deserve.

Ana Lucia has the capacity to take any business to the next level without question. Just her advice alone is a valuable resource for any business.

I strongly and without reservation recommend Ana Lucia as true business professional, trustworthy, creative, and a true champion of small businesses.

Top qualities: Expert, Good Value, High Integrity
Ana Lucia Novak
+
You have seen the blog posts and articles stating it is possible, but can you really put all of your social media tasks on autopilot and still produce quality content and results? There is so […]
Ana Lucia Novak
+
There are plenty of unconventional advertising methods that work. Many businesses fall into the trap of doing nothing but traditional advertising. However, thinking outside the box is often great for generating interest. Here are two […]
Ana Lucia Novak
+
How do you use audio and video for local marketing? This can be very effective when done right. Here are two of the best outlets to use them:
#1) Video
Videos are now appearing in the search […]
Contact Ana Lucia Now!
Social Media Consulting & Training!
Contact Ana Lucia Now!Complete the Online Marketing questionnaire so I can learn about your goals, objectives, and pain points. Based upon your answers, I will be able to provide you with a clear-cut, cost effective plan and options that best suit your goals and objectives.